Come Live with Us
2016
Video: single-channel HD video, 20:00.
Installation: studio table with 3D printed sculptures, stencils and photographs; spraypaint on gallery walls; photographs; risograph booklet.

︎ email for screener preview.
---
Come Live with Us exhumes and critically examines the history and legacy of Rochdale College (1968–1975), Toronto's infamous experiment in alternative education and communal living. Made up of site visits to the former College site at 341 Bloor Street West, meetings with residents, and artworks responding to Rochdale's visual culture, this project considers the conditions of possibility that first allowed the College to be formed, as well as its place in Toronto history. Come Live with Us reflects on the College archive from a positioning that is emphatically within the contemporary university. Forming a dialogue between past and present, university and free college, Come Live with Us employs technological reproduction as a means of reanimating the forms of life tried out at Rochdale College.

See a ︎
conversation
with Andrew Pendakis in
Imaginations Journal of Cross-Cultural Visual Studies
(9-1, 2018).
---
Below
: installation views at The Art Museum at the University of Toronto (2016).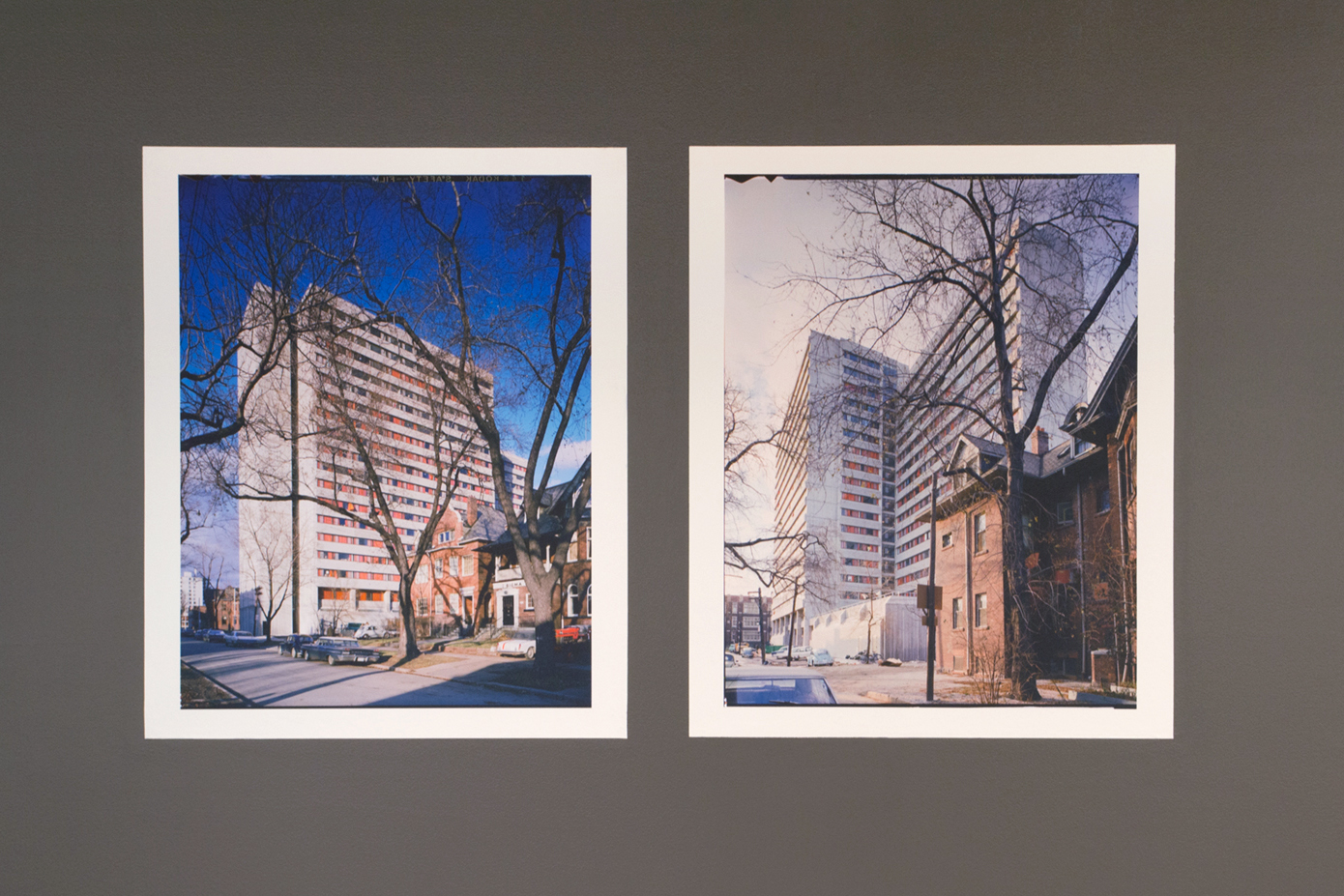 ---
Below
: archival material from Rochdale College used in
Come Live with Us
.